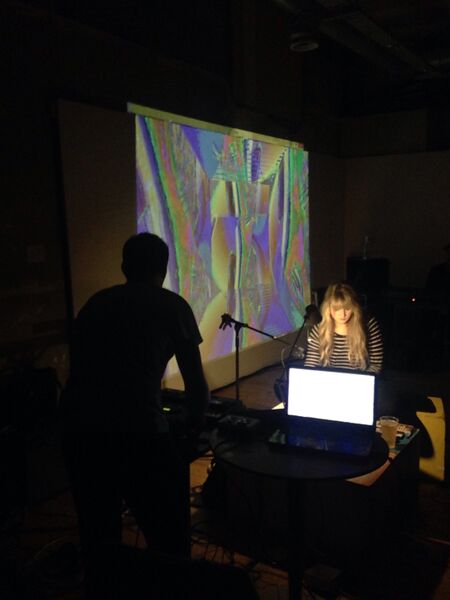 Rebecca and Bruce have been working as What It Is Is for around a year, developing audiovisual systems together to perform with live sound and painting, where the music and visuals are affected and augmented by one another. At the moment all What It Is Is systems are built in PureData.

In 2016, What It Is Is collaborated with Glasgow-based electronic duo Hi & Saberhägen, creating a video for their track Qyzyland.

What It Is Is are currently working with Gamelan Naga Mas developing a show based on the inuit folk-tale which uses audiovisual systems to provide visuals illustrating the story of Sedna while reacting live in time with the gamelan being played.

In Tandem is an ongoing monthly series of free improvisation nights hosted at The Old Hairdressers where participants are invited to improvise both music, sound and visuals using their own instruments and materials and our audiovisual systems. Bruce previously hosted these nights at the Roxy where the aim was to have participants pair up, so video-engineers would be jamming with percussionists, banjo and electronics, fine artists and laptop musicians, each pair with just a 20 minute set to find common ground.